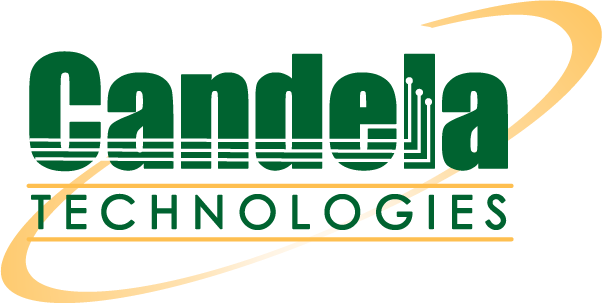 Candela
team with two decades of experience in the WiFi industry is providing a comprehensive set of features for functional, performance, interoperability, Proof-of-Concept, validation, regression and many forms of testing.
Xinertel provides functional and high-scale Layer 2-7 test solutions for leading Enterprises, Equipment Manufacturers, Service and Cloud Providers, Telecom Operators and Government agencies for the design and verification of telecommunication devices and network infrastructures.

Bojay offers one of the most advanced and well-recognized 5G Anechoic chambers with unique solutions for 5G mmW. Bojay is providing cutting-edge RF shield systems, and Acoustic test solutions for customer-driven requirements for new challenges presented with the advent of RF technologies.

BlastWave brings advanced military-grade network security to modern industrial and enterprise networks. BlastWave's patent pending, BlastShield
™️
, is the industry's first cryptographically assured edge-to-edge security solution that combines password-less multi-factor authentication with high-performance, resilient encrypted connectivity.

Quali provides freedom from infrastructure complexity, so you can operate with velocity with
leading platform for Infrastructure Automation at Scale. Global 2000 enterprises and innovators everywhere rely on Quali's award-winning CloudShell platform to create self-service, on-demand automation solutions that increase engineering productivity, cut cloud costs, and optimize infrastructure utilization.

KSW Technology Co., Ltd., established in 2010, is a high-tech enterprise focusing on the research and development of high-end radio test simulation instruments and system solutions.The company's products and technologies have been widely recognized by customers in the field of radio test simulation, and have been rated as "excellent supplier" by China Mobile Research Institute in 2019. KSW product wireless channel simulator has been listed in the "famous and excellent product catalog of Sichuan Province".
Xena Networks is an emerging leader in the Ethernet industry, committed to assisting companies in bringing new Ethernet products faster to market by offering efficient testing solutions covering every phase from R&D and QA labs to when the component leaves the production site.
Simplified solutions for network performance testing, WAN emulation and network traffic generation b
y leveraging modern interfaces and streamlined configuration processes to minimize the time required to deploy complex performance tests.
Acentury manufactures and supplies passive network components and was launched in 2011. Acentury launched a new division in 2019,
SynMatrix Technologies Inc.
, a RF component design software platform to help accelerate the R&D and test tuning process. LAMTA was soft launched in 2020, a 3G 4G 5G test and resources management software platform for wireless labs.

Specialized in RF Test Solutions, Automation, Mechatronics and Software Development with t
eam of engineers and quality experts in telecommunication products with more than 17 years of experience.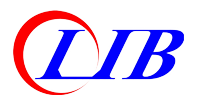 Xi'An LIB Environmental Simulation Industry
is a leading provider of environmental test chambers.
LIB's comprehensive products include temperature and climate chambers, corrosion test chambers, dust and water IP test equipment, weathering chamber and special test chambers to meet the customer's requirements.

StarPoint provides fully-fledged 5G terminal testing products and solutions to help chipset, OEM, module, and terminal manufactures to perfect their product forms, accelerate their R&D progress, and improve their product performance and stability. StarPoint 5G terminal testing solutions can simulate full functions of 5G/LTE access network and core network, and support 5G NR SA/NSA versions and various different network architectures. These solutions are pivotal to assist R&D departments of 5G chipset/terminal/module manufactures to quickly validate the software and hardware design through the complete R&D life cycle and further enhance R&D schedules.