AppPlayback Data Traffic Generator Tool
Capture, Reproduce, and Amplify Production Traffic in a Controlled Lab Environment


Capture production network conditions and convert them to dynamic traffic configurations for fast, easy fault analysis. Emulate clients, servers, and amplify recorded traffic for reliable validation of architectures and devices prior to deployment.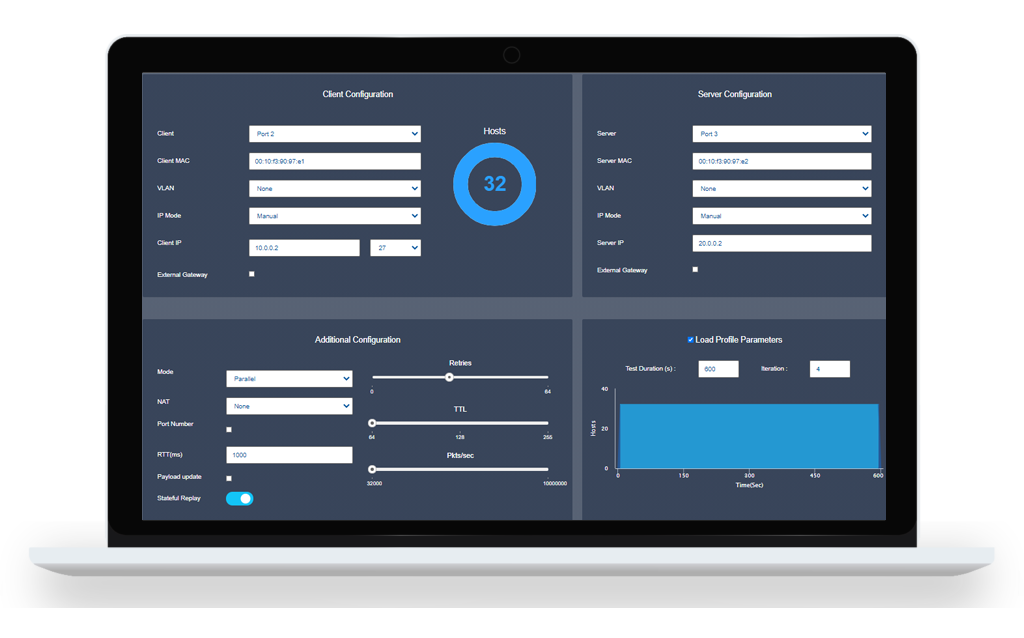 Configure Dynamic Tests with Ease
Connect from anywhere on our modern, browser-based user interface then configure tests in just a few short steps using our wizard driven process or automate testing with RESTful API. Integrate with Netropy network emulators for a truly end-to-end performance testing solution.

Record and replay traffic with the same application mixes, protocols, and user behavior as your real production network.

Stress test network devices at tremendous scale by amplifying a single flow into millions of flows.

Ensure quality of service of products and quality of experience for customers.
Validate the performance of network devices like WAN accelerators and SD-WAN gateways.

Find and eliminate performance bottlenecks on your network before they reach your end user.

Replicate crashes and bugs to troubleshoot application failures and build fixes faster.