Traffic Generation & Emulation
Ethernet test platform that is scalable and hardware agnostic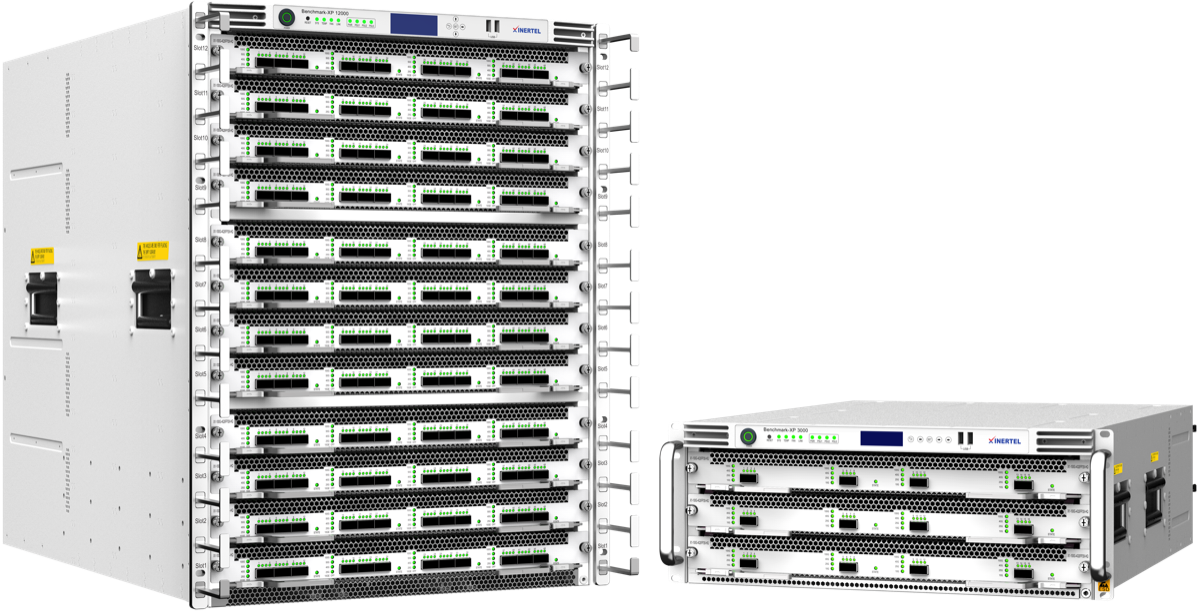 Benchmark-XP Series Network Testers


Xinertel Benchmark-XP Series network testers are uniquely created for testing high-end routers and switches, data center switches and robust application-layer devices. It offers high performance, high density, high speed and single or multi-racks configuration.

The chassis is equipped with 3 or 12 slots and offers full-rate Ethernet interfaces from 1GbE to 400GbE to enable on-demand scalability and help customers deal with increasing test demands and future development. Combined with Xinertel's Renix and ALPS, new PCT-based test software and X-Series test modules, Benchmark-XP series enables Layer 2-7 traffic tests and protocol emulation of a range of network devices and systems. It offers full-featured and rigorous testing solution with automated test scripts and accurate results for R&D, simulation or network quality control validation purposes.
Benchmark-DVT Series Product Portfolio


Our Benchmark DVT series network tester is a R&D test product for middle and low-end routers, switches and other network forwarding equipment. Our modular design is comprised of chassis, test modules and a powerful and easy to use software UI. This chassis can provide 2 or 6 slots and support any combination of test modules from 10M to 400GbE. This platform boasts a small lab footprint and the lowest power consumption in the industry.

Renix software is based on our PCT architecture providing Layer 2-3 traffic emulation, control plane protocol simulation with comprehensive test suites and capability in terms of functionality, performance and validation to meet the complex requirements for hardware and software development, system test for the R&D for chip/component, telecommunications equipment, and pre-production verification for the network.